*takes nervous deep breath*
Before I start, I recognize that this list is incredibly subjective. Its sorely my opinion and I ask that you read, review, and provide feedback if you agree or disagree. Think critically, and not just what MTV tells you, and I'm sure you will see where I am coming from. Dictated not read
Dr. Dre is a polarizing figure in hip-hop. From the days of G-funk NWA days, to the Chronic series, I believe is fair to say that it is universally accepted that Dr. Dre is the greatest hip-hop producer of all-time.  As a student of hip-hop, and an aspiring producer, I am reluctant to fully endorse that claim. 
Dr. Dre is a lot like Phil Jackson to me. Its easy to make the argument that he's the greatest because he has the most rings and access to the best talent in the prime of their years. I wish I can say that and end the argument, but their more to producing than just hit records. Hell, Swizz Beats has hit records. Doesn't make him a great producer. 
In terms of stature, Dr. Dre is untouchable. (And no am I not talking about his steroid-driven physique as of late).  Dr. Dre has had access to great hip-hop artists at the most pivotal part of their lives ala the NBA Draft years of 84, 96, and 03. Snoop would be 84, Eninem is 96, and 50 cent is 03. But as far as a producer? 
Snoop fell off after Dre, but to this day is still relevant, for better or worse. Eninem just needed a co-sign, his stuff stands alone at this point.  Dre only had 4 tracks on 50's debut album. Granted he had "In The Club", but even 50 was saying that Dre was getting way too much credit for the success of his album. 
He doesn't write. He owes P-Funk (Parliament Funkadelic) and The Isley Brothers   He's known to have ghost-producers galore (ask Tupac), He doesn't consistently produce. He relies on the same formula, and for better or worse, it works. Formula however, is a dirty word for "playing it safe." And don't give me the "he has the highest selling records" argument. Its the "he's got rings" argument of hip-hop. 
Last week, I went on a twitter rant about how Dr. Dre is overrated and how I can name 10 producers better than him. Now when I talk about producing, I am speaking from a producers' standpoint.
For the sake of argument, I will use these 5 attributes to support my claim
Sound, Longevity, Creativity, Consistency, Experimentation, and Impact. 
The list below are producers who combine those attributes BETTER than Dr. Dre. 
Here goes: In no order, top 10 hip-hop producers BETTER than Dre among these attributes. 
1. Rick Rubin - A figure who transcends Hip-Hop culture. An icon, and a legend in his own right. Def Jam owes their entire existence to his contributions. He's better than Dre. 
2. Organized Noise - The sound of the south. Revolutionary sound galore. Organized Noise is mainly responsible for crafting the Outkast sound among a plethora of Southern artists. Outkast is the best hip-hop duo of all-time. Andre 3000 arguably is thee transcendent artist of hip-hop. Credit Organized Noise for that.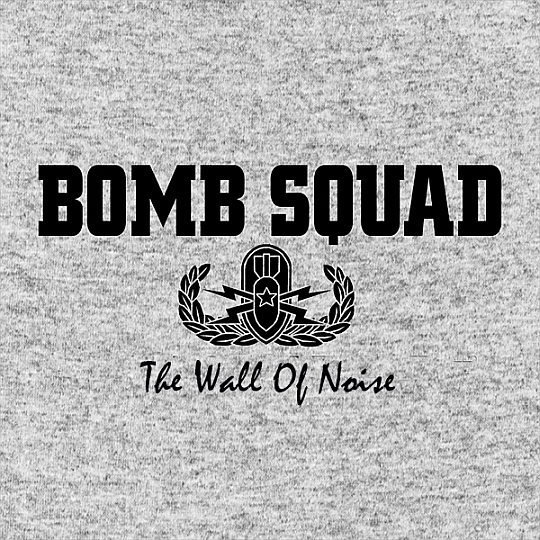 3. Bomb Squad - Public Enemy, possibly the most important hip-hop group of all time, wouldn't have had nearly as an aggressive impact and stamp if it weren't for The Bomb Squad's aggressive drum patterns and such. Not to mention Ice Cube hooking up with them for his first two solo albums catapulted him into the premier MC of the early 1990s. What they lacked in longevity they made up in impact and stature. 
4. The Neptunes - Pharell and Chad Hugo stretch the sound of hip-hop to barriers not even Dre could do. Sonically, the most revolutionizing hip-hop duo of all-time. What makes The Neptunes define out the box. From all genres abroad, The Neptunes's sound is so distinct you have to put your ear to the record to see where they take it. I don't get that so much with Dre. You give the Neptunes 3 sounds, and they will make a breakout hit. Dre has relied on the same formula for the past 20 years. Does it work? Yes. Is he better than the Neptunes? NO
5. J. Dilla- J. Dilla is the mad scientist of hip-hop. From ATCQ to Slum Village, J. Dilla's impact on hip-hop is going beyond downloading a loop, dragging it 8 bars and calling it a beat. J. Dilla is your producer's favorite producer. I could go on all-day about Dilla, but just agree with me and move on.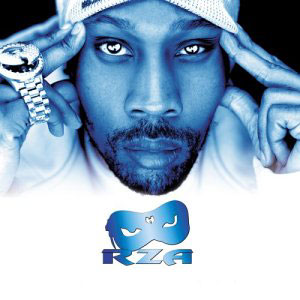 6. RZA - One of the originators of the sped-up sample, and responsible for crafting the sound of the most recognizable hip-hop forces of all-time with Wu-Tang. RZA's ear for samples and soundtracks are second to none. His scope, experimentation, and affinity for Asian culture is unmatched. Without RZA, you don't have….
7.  Kanye West- Yes, he's better. He would tell you that, but he's not that arrogant. 5 albums. All produced and under his direction. All sound COMPLETELY different.  All multi-platinum. The most transcendent hip=hop figure of our generation.  Dr. Dre albums are most compilations as opposed to featuring himself as an artist. Kanye relies mostly on himself to make a great record. 
8.  DJ Quik- A multi-instrumentalist who's has worked with many of the same artists that Dr. Dre has worked with. Also from the same ilk of Kanye, and also has a more distinct sound than Dre. Its a worthy debate, but check Quik's catalog before you dismiss this claim. 
9. DJ Premier - This is popular debate. Critics and scholars argue if DJ Premier worked with better talent, would he be better than Dr. Dre. Truthfully, as far as an icon, crafting the East Coast sound, DJ Premier is the long-standing pillar. He is the ultimate rite-of-passage producer. As far as stature, he's in the same class. Everywhere else, its all up for debate. 
10. Mannie Fresh - You hear of all this 808 snare rattlings and light crisp snares in hip-hop/R&B? Credit Mannie Fresh. From 97 - 02, no one had the game on lock like Cash Money/No Limit Records. And Mannie Fresh, deservedly doesn't get enough credit for its sound. He popularized the use of multiple snares. The most underrated producer on this list. And better. 
Disagree? Tell me what collectively makes Dr. Dre a better producer than the 10 I named, and I'll listen. Think critically before you offer a rebuttal. 
My mentions are going to be done.