Street Fighter 2. The most popular and superior arcade fighting game in video game history. Its hard to believe that this game first came out in 1987 and is STILL making new games while retaining the same fighting engine. 
But, yo….for every great SF character (Ryu, Akuma, Chun Li), SF has had some wacky ass fighters b. I'm all for diversity of fighting styles, but the 10 fighters below are just pathetic. Like Fantasia trying to turn on a kindle pathetic. 
So here goes. Top 10 Street Fighter characters of all-time. (I'm counting SF2, Alpha Series, and 3rd Strike. Fuck SF EX and everything it stands for)
Balrog - Originally inspired by Mike Tyson, Balrog was the first boss character on SF2. But dude, he couldn't jump for shit, he was slow and repetitive as hell, and you could fireball him to death. He wasn't much better in the Alpha series.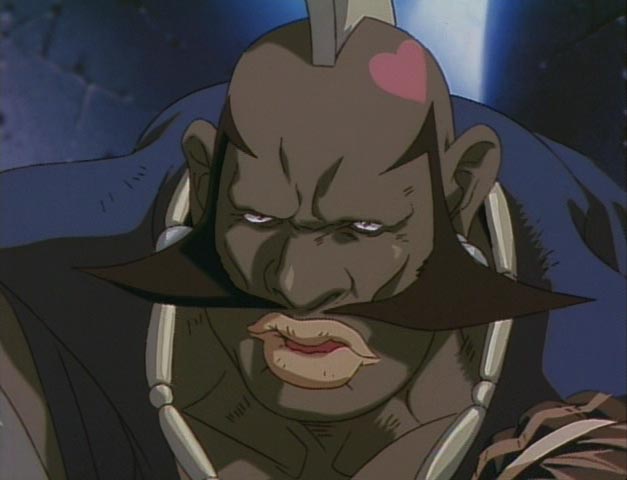 Birdie- Look at this nigga. He looks like Uncle Ruckus at a Rave party. Not only Birdie was a slow ass charge character, his moves were terrible. And he wore chains. Nigga looked like a year 2080 slave and shit 
T. Hawk- I admit, I was excited when Super SF 2 was introducing new characters. Fei-Long and Dee-Jay were nice additions to the fam. But T. Hawk……………………………………………….no. I'm not sure if he's a Mexican Indian or a Indian that lived in Mexico. He was slow as molasses, his special moves were iffy, and he was just big for no reason. Fuck him. (and SF's racist archetypes) 
Adon- Ryu beating Sagat? Believable. This nigga beating Sagat? Hell no. Adon was a big disappointment to me. Not really fast, OK special moves, and had an inferiority complex. For someone who was in the original SF, we could've done without his annoying ass voice and mannerisms. 
Oro- SF3 was a dope game, but this nigga was just God-awful. He had one arm, no speed, and his super combos were abysmal. This is all Wale's fault. 
R. Mika- Remember her? She came on SF Alpha 3 as the female answer to Zangief. Bissh looked like an overweight Sailor Moon castoff. She had an unbearable annoying voice, was slow as hell, and just awful compared to the addition of Karin. She had titties tho. But still
Dhalsim- Why is he on this list? Quite frankly, until the Alpha series, Dhalsim was just hard to use. Yeah he can stretch and teleport, but he's by far the hardest character to use on the original SF series. And that nigga coon yoga dance he does when he wins? Nah b
Cammy- As fine as she may be, Cammy is not a good fighter. She has two special moves, and her unorthodox fighting style sucks compared to Blanka and Guile. Sucks she was Bison's jumpoff. 
Sodom- The name itself is disturbing. But Sodom is terrible. A real average character all the way around, but he's on this list for his name alone. 
Dan- No explanation needed. Dan is purposely the worst SF character of all time. Dan has a massive inferior complex, and the fact that his fireball only goes 6 inches far is a testament to that. Get Dan the entire fuck outta here. 
Who else am I missing? 
Lee